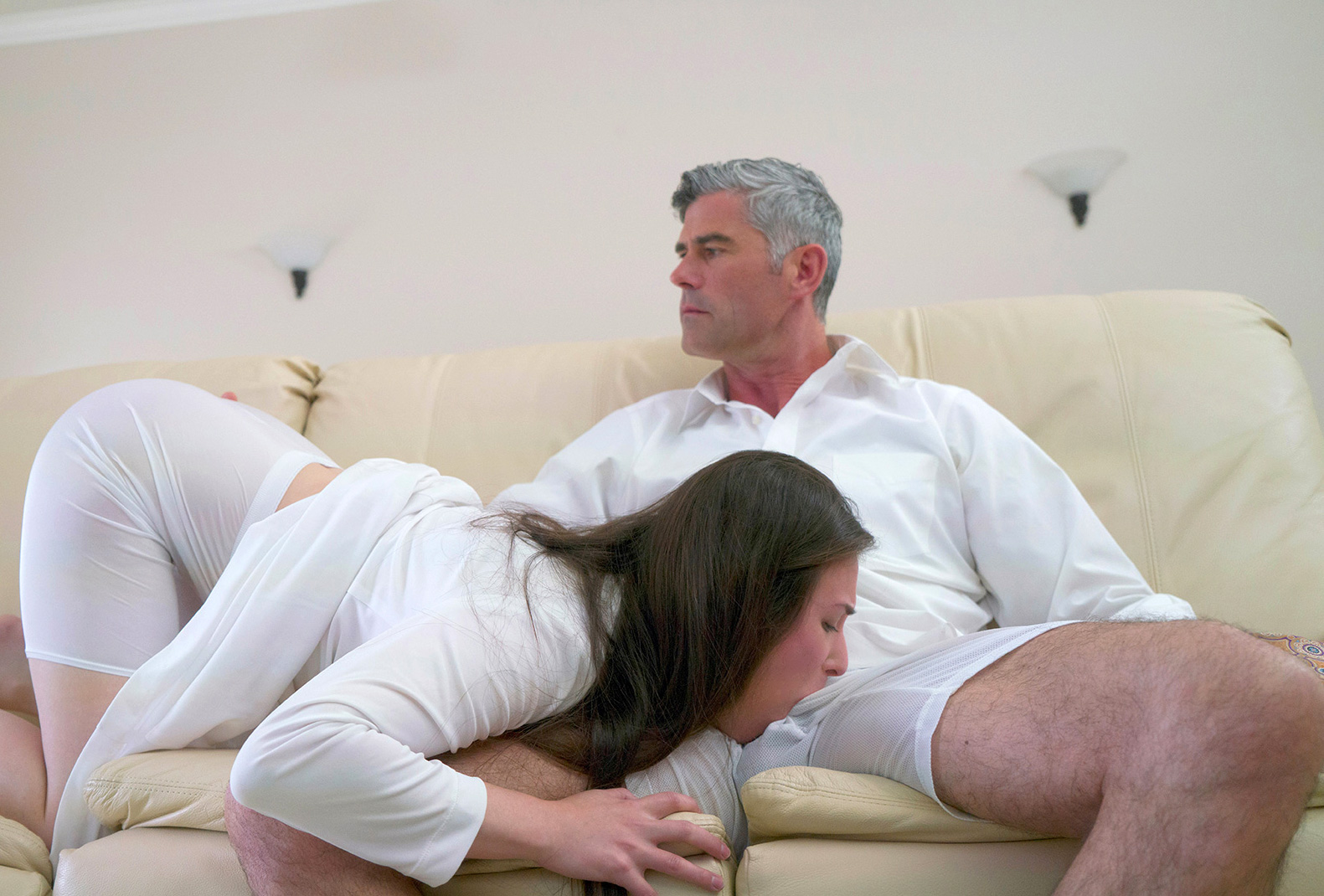 If you join Mormon Girlz today you'll become an unofficial member of The Secret Order which is basically a sex cult masquerading as a religious sect. If you're a woman in this sect, your job is to please men, especially the high-ranking ones. Their word is as good as God's, which means it must be obeyed at all costs, otherwise there could literally be hell to pay. Take Sister Lily for example. She confesses to Bishop Steele that she's been having lesbian fantasies which, in the eyes of the Lord, is a sin. There's only one way to remedy this situation and that is of course for Sister Lily to take the Bishop's cock deep inside her pussy. He must fuck the lesbian out of her. At least that's what he tells her. But after their little therapeutic sex session, she still finds herself lusting after women. In fact, later that week she takes part in a naughty threesome with her step-brother and another woman. You'll find both of Lily's taboo Mormon sex fantasies inside the member's area right now along with 148 other steamy scenes. Mormon Girlz is regularly priced at $27.95 per month but you'll pay just $17.87 monthly if you subscribe today. That's a decent monthly savings of over $10.00. If you opt for a 1-year membership, you'll make 1 payment of $119.99, and save yourself 64% off the regular price. Your average monthly price is just $9.99 with this yearlong plan. You can purchase your Mormon Girlz membership using PayPal or any major credit card. If you'd like to use PayPal, simply fill out the basic sign-up form, select your preferred membership plan, and click join. You'll find the PayPal option on the proceeding page.
Subscribe Now
Alternative Payment Options:
PayPal
This site allows users to subscribe via PayPal.